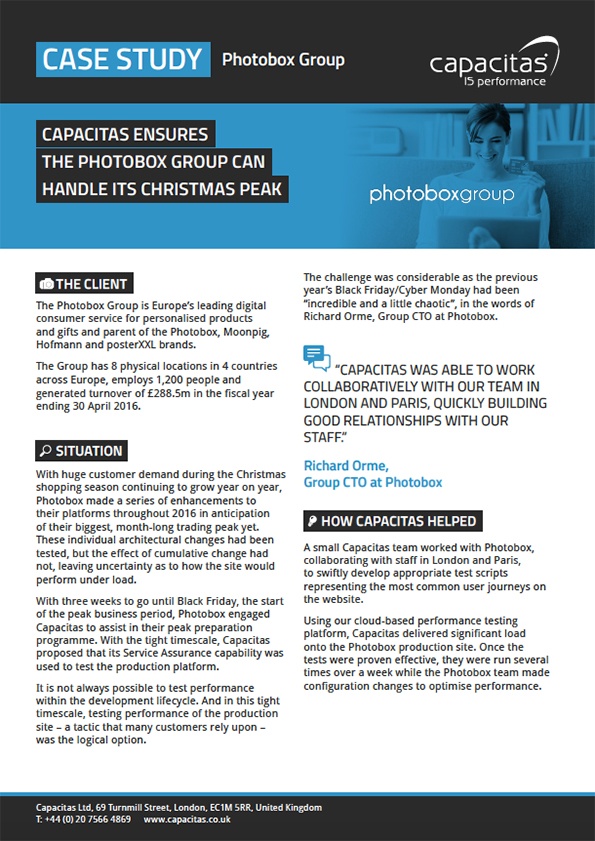 Photobox is Europe's leading digital consumer service for personalised products and gifts. The nature of their business creates performance challenges when consumers are at their most active.

Capacitas worked with Photobox's London and Paris teams to swiftly develop the appropriate test scripts to reveal areas of potential vulnerability during peak times.

Download the case study to discover how we ensured Photobox was prepared for Black Friday, Cyber Monday and Christmas – its periods of maximum capacity demand.

To download, simply fill in the adjacent form.